Know About Us
Current News
Events
You are at : Academic Block
Academic Block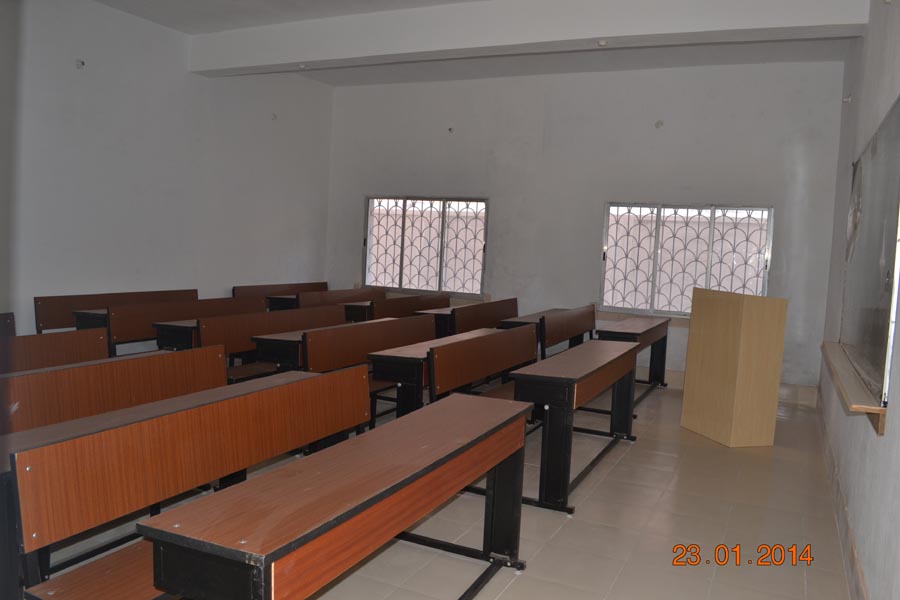 The academic block of Hindi Vidyapith B Ed college comprises of four lecture halls, the laboratories for Science, Mathematics,Psychology Computer and Social Sciences along with the ICT resource center, Exam Room, Multipurpose Hall, Faculty Room, Seminar Room, Health and Physical Education resource center, Girl's common Room . In addition the college has separate section for the Art and Craft, Music and Performing Art.
The lecture halls are equipped with standard two-seater desk, high quality black and green boards and as well as cupboards for class teachers. Each lecture hall has sufficient space to accommodate 50 students each. There are separate clean and hygienic washrooms both for boys and girls and girls catering to their sanitary requirements. The entire college building is compliant to the firesafety norms and is ably equipped with firefighting equipments. The college building is made accessible and compliant for the physically challenged students. Wide corridors, staircases and open lounges provide for hindrance free movement.
Teachers of each and every faculty are kept updated to the changes brought about in the education system through various interactive programmes and seminars.
Every student needs to do a lot of tasks everyday for their college. To write my assignment I prefer to use different resources, such as
https://writemyassignmentuk.org/
as here I can get professional help. I can't write a good articles, essay or other type of content so such services are very profitable for me.